BUSINESS  LISTINGS




$14 – ONE YEAR




Business Listings Are Currently Priced At $29 For 12 Months But…….. You Can Get A Business Listing Right Now For Less Than Half Price.
THIS IS LIMITED TIME OFFER BECAUSE ONLY A LIMITED NUMBER OF ACCOUNTS ARE AVAILABLE AT LESS THAN HALF PRICE!
So For Less Than Four Cents A Day, In Your Ad Account Back Office You Can:

Create Your Ad Listing
Collect Prospect Lead Contact Information
Geo-locate Your Business Address
Add Up To Five Pictures
Add Website And Social Links
Publish Multiple Listings*
*Additional listings are at full price

A Business Listing Advertises Your Business, Product Or Service On The Internet For One Year, 24 Hours A Day, Seven Days A Week.
A Business Listing Also Helps You Advertise To Your Local Geographic Area to Find Local Customer's.



Your listing stays active for 1 year and that means if you have a product or service that any site visitors
(or local people in your area) are looking for, you have a better chance of making sales and earning money with your business.


The Search Features Built Into The Site Help You Sell Your Service or Product By Category.

Your Business Description Helps People Understand Your Product or Service.
The Search Features Built Into The Site Help People In Your Local Business Area Find Your Business.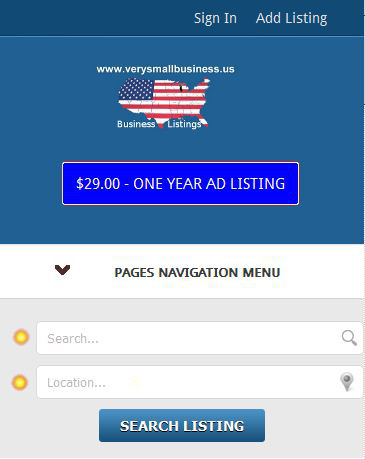 Take A Look At Some Numbers Associated With Very Small Business Local Advertising!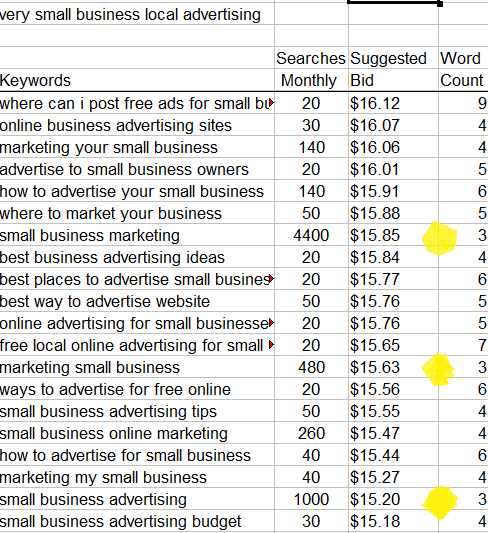 Would Saving Some Money For Local Business Advertising Help Your Business?
 Of Course, Saving Money Is Always A Good Idea!
Look Closely At The Following Page One Search Results (as of 19 May 2017)   Using Other Search Terms To Help Rank This Site And The Ad Listings Area For Very Small Business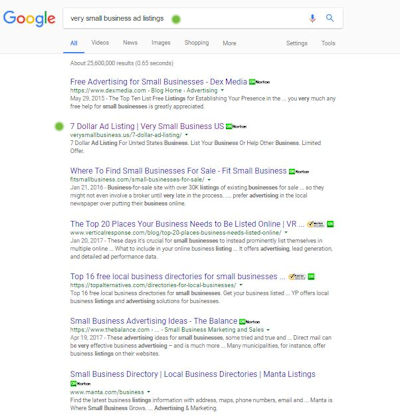 Now Look At These Search Results For Very Small Businesses.
Some Results Now Appear On Page Two Or Page Three.  These Results Were Previously On Page One When They Published And The Very Small Business Did Not Have Much Internet Presence Through Its Own Resources Yet.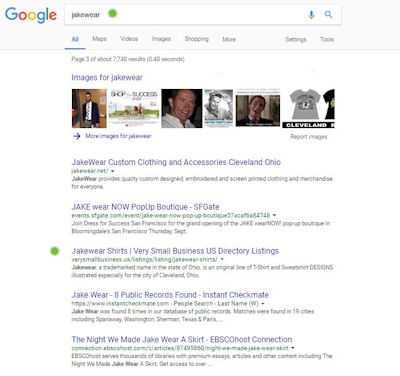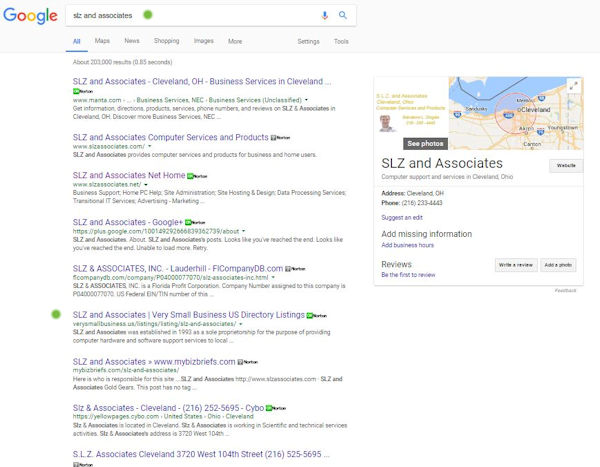 Ad Listings Are Designed To Give Your Very Small Business An Effective Immediate Online Presence And Long Term Presence While You Build Out Your Internet Business Site!
While No One Can Actually Guarantee You Will Sell Anything With A Business Listing On Any Site!
The Only Guarantee You Will Have With A Very Small Business Ad Listing Is An Inexpensive And  Effective Business Listing To Help You Sell What You Offer Through Your Business!
 

Here Is Some Other Related Interesting Information!
Will the price increase for an ad listing?
Yes, plans are in place to increase the price to $59.00 for an annual ad listing.
Is There An Affiliate Program For These Types Of Sales?
Yes and preferably for U.S. vendors since it is an ad listing exclusively for United States very small businesses.
Is There Another Site And Affiliate Program For Non-U.S. Very Small Businesses?
No not yet and yes there will be once this type of advertising helps enough very small businesses.